Technology Highlights
We are focused on using irreversible molecular recognition as a tool to attach biomolecules such as OligoDNA's and Proteins on slide glass or plastic surface to manufacture biochips for various purpose. To accomplish these purposes BMT invented various supramolecules which once assembled on surface to form monolayers the modified surface can capture and immobilize bio-molecules.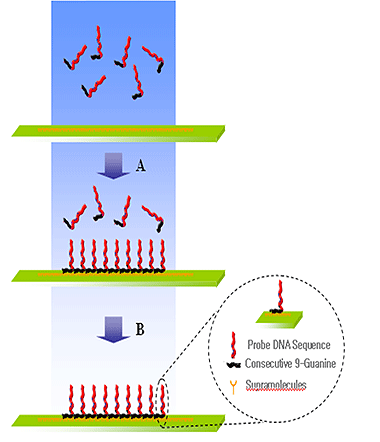 Depicts how the immobilization process occurred on BMT 9G Chip TM. 9G OligoDNA's approach and are immobilized on 9G Chip in 1~4hrs. The remaining Oligomers are washed away to leave only immobilized ones on the defined area of the chip.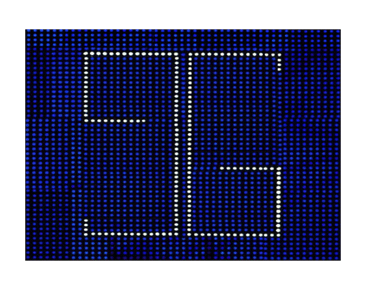 50x50 spots composed of white complementary 9G
probe spots and blue non-complementary 9G probe spots